Life-changing epilepsy monitoring technology
Kate is one of 65 million people worldwide living with epilepsy.
She was diagnosed in 2015 after having her first seizure when she was home alone. Seer Medical's wearable technology allowed Kate to monitor her symptoms from home instead of hospital.
"I did week-long monitoring with Seer. It was so great that I got to work from home and I was with my family", Kate said.
Breakthrough Victoria's investment in Seer Medical's wearable technology allows people like Kate to go about their daily lives as they monitor symptoms from home. This has not only helped patients but relieved hospital bottlenecks. The technology uses portable brain and heart monitoring technology to provide doctors with the data they need to make a diagnosis.
"It is massive to be able to do at home testing because so much of your life has daily interruptions from epilepsy. Anything that can free up practical burden is huge."
Epileptic seizures can be devastating for both patients and their families, with the economic burden estimated at more than $12 billion a year in Australia.
Breakthrough Victoria's investment will help Seer improve the quality of life of patients in Australia and overseas. The medtech company plans to double its workforce to 225 jobs by 2028 in Victoria and expand into the United States and United Kingdom.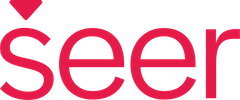 Founded in 2017, Seer now operates more than 20 clinics around Australia​. In Victoria, Seer has already monitored 3,500 patients​, saving the Victorian healthcare system an estimated $45 million.
"When you look at the alternatives for people with epilepsy and undiagnosed seizures, it can be a really long road to the right diagnosis. Seer accelerates this process and then supports patients through better health management. Critically, this technology will allow us to better support the lives and wellbeing of the epilepsy community." , said Seer CEO & Co-Founder, Dr Dean Freestone.
Breakthrough Victoria CEO Grant Dooley said the investment in Seer would further drive innovation and increase translation and commercialisation pathways for research and technology in Victoria.
"The technology is an example of world-leading capability that has the potential to change lives for patients not only in Victoria but across the world," he said.
Breakthrough Victoria chair John Brumby said:
"Thousands of epilepsy patients will get the benefit of expanded technology which can help them help their lives and help their families."
Watch Kate's story here: