Digital technologies
Digital technologies connect people, devices and data across networks and create real world solutions to improve lives. They contribute to improvements in productivity, sustainability, resilience, inclusion and quality of life across different industry sectors.
Over the past two years, there has been an acceleration towards the future of healthcare, education, work and industry to rapidly solve new challenges. Researchers and medical professionals collaborated, vaccines were developed and deployed, and telehealth became a reality in record time.
Digital solutions are helping address climate change, labour shortages and supply chain disruptions across sectors such as agriculture, manufacturing and logistics, health and clean economy. Breakthrough technology can improve the lives of Victorians, boost productivity and support emerging industries.
There have been some exciting industry developments in the future of work, climate technology, digital health, automation and technology adaptation and supply chain solutions across areas such as:
Artificial intelligence and machine learning
Internet of things networks comprising sensors and supporting software
Data analytics
Cybersecurity
Cloud technology
Blockchain technology
Quantum technologies including sensors, computing, hardware and cryptography/secure communications
Augmented reality (AR), virtual reality (VR) and mixed reality (MR) applications
In Victoria, the digital technology sector generates A$34 million in revenue and A$3 billion in annual exports annually.

Digital technology sector in Melbourne
Melbourne is home to more than half of Australia's top 20 technology companies
Melbourne is second to Singapore in the Asia Pacific region for head offices in the software industry over the past six years
Melbourne produces more IT graduates than any other Australian city and more than a third of Australia's digital technology postgraduates studied at a Victorian university
Melbourne has the seventh largest technology meet-up membership outside of the United States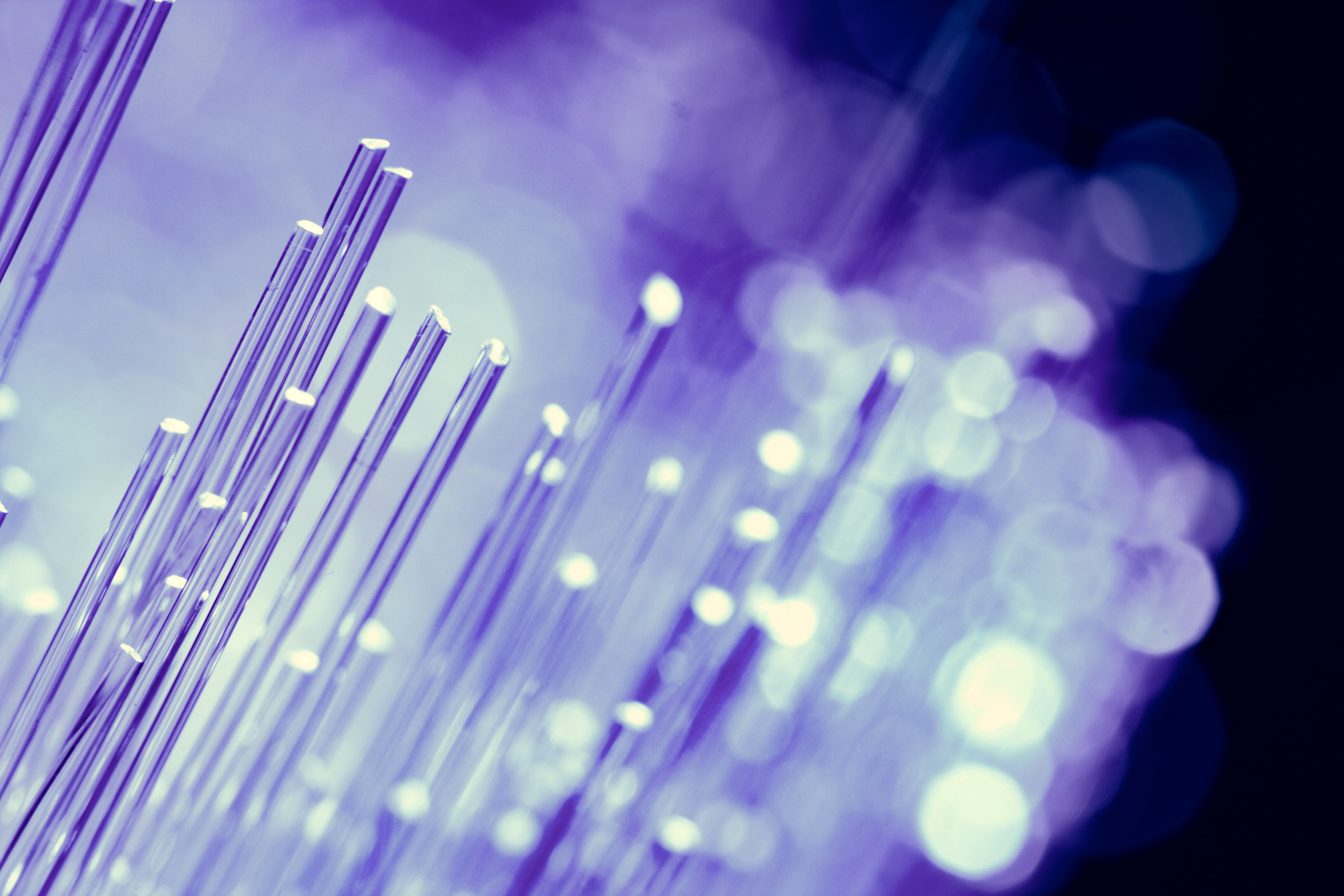 How can Breakthrough Victoria help?
Sensing, monitoring and computing have transformed health & life sciences, agri-food, clean economy, advanced manufacturing and digital technology industries – the five priority sectors we identified as carrying immense opportunities.
We've seen examples of this with remote monitoring of patients, predictive maintenance used in advanced manufacturing, automated farming and energy grid management.
Investing in transformation across these priority sectors creates more jobs, supports emerging industries and generates economic growth in Victoria and Australia.
Examples include:
Agriculture

Farmers are leading the way for adoption of digital technologies through the use of self-steering, GPS-guided tractors and farm equipment; IoT sensors, networks and software to provide a near real-time picture of crops and the soil; satellite imagery and computer models to assist with crop yield prediction and to optimise planting, fertilising and watering. There is also the potential for blockchain technologies to improve supply chain visibility including biosecurity and provenance.

Manufacturing

Robotics, IoT, AI, cloud computing and modelling software help optimise manufacturing and operations throughout the design, manufacture, test and after-sales support activities for Australian manufacturers. These technologies can anticipate demand for optimised inventory management.

Health

Digital technologies in the health sector extend beyond medical devices to the use of data science, AI, and IoT for improved patient management, telehealth services for remote communities, robotics and advanced diagnostic software tools that improve surgery and treatments, and personalised health management through data analytics and sensors.

Transport

Digital technologies can make cars and public transport safer, more efficient and low emissions. Data analytics and AI can manage and model traffic flows and improve commuting times on public transport. Vision-based sensors, AI-based network optimisation and complex communication networks between vehicles will be needed for the roll out of autonomous vehicles.

Infrastructure

Sensor networks combined with AI and data analytics for infrastructure will provide real-time information on air quality, energy use, building conditions and maintenance.

Services industry

AI, data analytics, cybersecurity and robotics can be applied across most service applications to improve customer engagement, manage risks, and keep businesses in operations during events like the COVID-19 pandemic.
Industry trends and outlook
Globally, the digital technology sector is expected to grow significantly over the coming years with the accelerated uptake of digital technologies across industry. The small-medium enterprise sector is leading demand for digital technology solutions as the trend for remote working and mobile workforce continues beyond the COVID-19 pandemic. Much of this growth will stem from IoT networks, cloud computing services, and mobile devices and applications.

A recent report released by McKinsey and Co [reference] indicated that 76 per cent of companies are contemplating new technologies and systems and have undergone digital transformations.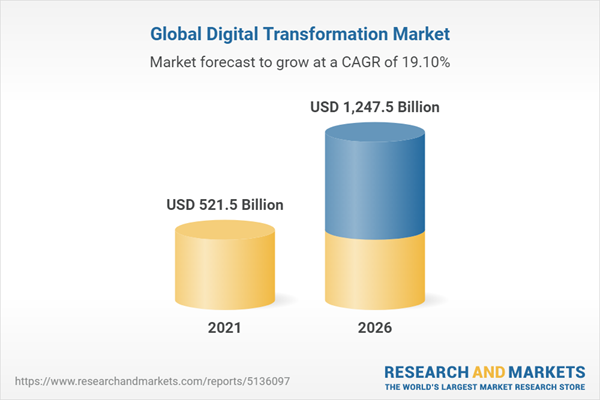 Source: Digital Transformation Market by Technology (Cloud Computing, Big Data and Analytics, Mobility/Social Media, Cybersecurity, AI, and IoT), Deployment Type, Organization Size, Vertical (BFSI, Retail, Education), and Region - Global Forecast to 2026.
In Australia, the digital technologies sector is increasing almost four times faster than the rest of the economy , having grown 26% to A$167 billion since the start of the pandemic and is expected to reach A$244 billion per year by 2031.
Australia is home to Atlassian, Canva, Airwallex, and Afterpay. Large US technology companies such as Adobe, Amazon, Google and Microsoft all have substantial presence in Australia, drawing upon Australia's rich talent and business-friendly regulatory environment. Australia is also at the forefront of the Consumer Data Right framework, which will give Australians more control over their data while maintaining flexibility for innovation and competition. The Reserve Bank of Australia (RBA) is exploring a central bank digital currency (CBDC) for faster and cheaper transactions that use blockchain technology.
Australia is advancing critical digital technologies with significant national-level investment. CSIRO has created a National Artificial Intelligence Centre to drive business adoption of AI technologies and has graduate programs to attract and train home-grown, job-ready AI specialists. There are four national working groups exploring the frontiers of responsible use of blockchain technologies for supply chains, credentialing, cybersecurity, and regulations relating to these technologies.
Quantum technologies present an enormous opportunity for Australia, building upon our world-class research and emerging companies: Australia is home to 22 quantum-related research institutions; is a recognised world leader in silicone-based quantum computing research; and has home-grown quantum technology companies such as Q-CTRL, Quintessence Labs and Silicon Quantum Computing. CSIRO predicts that quantum technologies could generate more than A$4 billion in revenue and 16,000 new jobs in quantum related technology fields (computing, sensing and measurement, communications, cryptography) by 2040 [Reference – CSIRO Australia, 2020 CSIRO Futures Growing Australia's Quantum Technology Industry]. Victoria also has a substantial quantum technology research ecosystem across many universities, with world-class research attracting the interest of key international companies such as IBM.
Investment in further development of key digital technologies will advance the global competitiveness of Victorian companies and provide an opportunity for graduates to gain world-class experience in Victoria that previously required a move overseas to achieve. The benefits for this investment flow to all Victorians through improved public and private services across transport, energy, infrastructure, finance, and health.
Make an impact with us
Can your digital solution help improve the lives of others?
If so, submit your proposal to us today.
Read more