The Hon John Brumby AO
CHAIR
The Hon John Brumby AO is an experienced company and not-for-profit Board Director and is well known from his former roles as Premier of Victoria from 2007 to 2010 and Treasurer from 2000 to 2007.
John is Chair of a number of for-profit and not-for-profit organisations including Citywide Solutions Pty Ltd, BioCurate Pty Ltd, the Melbourne Convention and Exhibition Trust and In2Science. John was installed as Chancellor of La Trobe University in March 2019 and is also a Professor (Honorary) in the Faculty of Business and Economics at the University of Melbourne.
John was awarded an Order of Australia in 2017 for distinguished service to the Parliament of Victoria, to economic management and medical biotechnology innovation, to improved rural and regional infrastructure, and to the community. John is a Fellow of the Australian Institute of Company Directors and a Graduate (Advanced) of the Australian Institute of Superannuation Trustees.
"Breakthrough Victoria invests in innovation to deliver economic, social or environmental benefits to Victoria."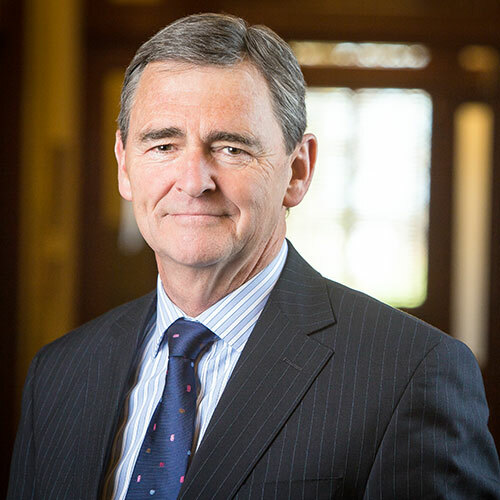 Dr Amanda Caples
DIRECTOR
Dr Amanda Caples is Victoria's Lead Scientist, connecting Victoria's science, technology and innovation capability with business needs and with government's economic development activities.
Following a career in the pharmaceutical industry and technology transfer, Amanda joined the Victorian Public Service in 2002 as the inaugural Director of Biotechnology. In this role Amanda was responsible for driving the growth of Victoria's biotechnology sector through successive strategic industry development plans, legislative reform and landmark initiatives across Victoria's research precincts. Since 2008 Amanda has led the development of Victoria's broader industry, science and innovation policy agenda leading to appointment as Lead Scientist in 2016.
Amanda is Chair of mRNA Victoria's Scientific Advisory Group; a Director of Agriculture Victoria Services Pty Ltd; and a member of the Rail Industry Development Advisory Committee. Amanda chairs the Victorian Quantum Technology Network to advance teaching and research in quantum technologies. Amanda is also Deputy Chair of Ivanhoe Grammar School.
Amanda holds a Bachelor of Science (Honours) and PhD in pharmacology from the University of Melbourne.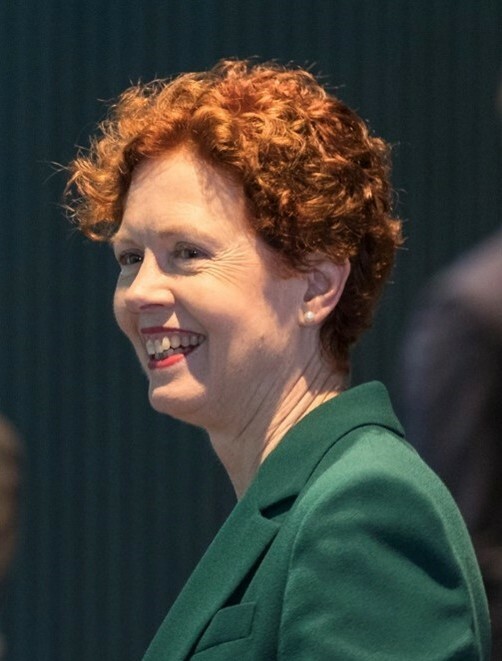 Professor Jane den Hollander AO
DIRECTOR
Professor Jane den Hollander AO was Vice-Chancellor of Deakin University 2010 – 2019 before retiring. During the pandemic, Jane agreed to be Interim Vice-Chancellor, University of Western Australia March – July 2020 and Interim Vice-Chancellor, Murdoch University March to August 2021.
In 2017, Jane received an Order of Australia for distinguished service to tertiary education; in 2018 Jane was awarded the Business Higher Education Round Table Ashley Goldsworthy medal for individual leadership and in 2019 was named in the Victorian Honour Roll for Women. In 2020, Jane received the Australian Financial Review 2020 Higher Education Lifetime Achievement Award.
Current Board appointments include: Breakthrough Victoria (Melbourne); Navitas Ltd (Perth); Lion's Eye Institute (Perth), WA Public Health Alliance (WAPHA), Perth, and Centre for Stories (Perth)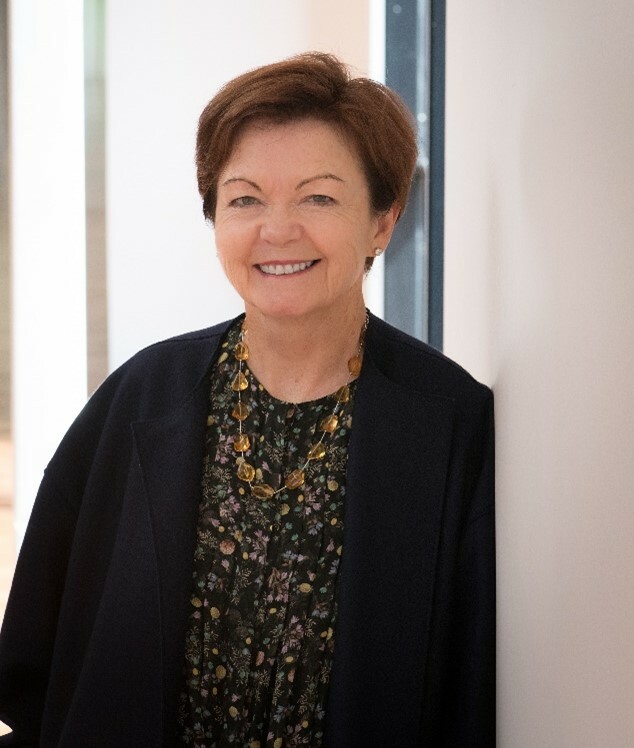 Joshua Funder
DIRECTOR
Dr Joshua Funder is founder, CEO and Managing Director of Household Capital. Joshua was a director of Celladon Inc. (NASDAQ: CLDN) and spent over a decade as partner at GBS, Australia's largest venture funds management firm.
Joshua has served as chairman and director of US and Australian companies, including Peplin (ASX: PLI) and Spinifex Inc. and is a winner of the AVCAL early stage investment award. Joshua previously worked at Infinity Inc (NASDAQ: INFI) in Boston, and at the Boston Consulting Group in San Francisco. Working with the Clinton Foundation HIV/AIDS Initiative, Joshua helped successfully negotiate reduced prices for anti-retrovirals and initiate pharmaceutical supplies across eastern and southern Africa.
Joshua is a co-founder and former chairman of Per Capita, an independent progressive policy think tank. Joshua is also author of the novel, Watson's Pier (MUP 2015)and has a D.Phil in intellectual property for biotechnology from Oxford University where he studied as a Rhodes Scholar.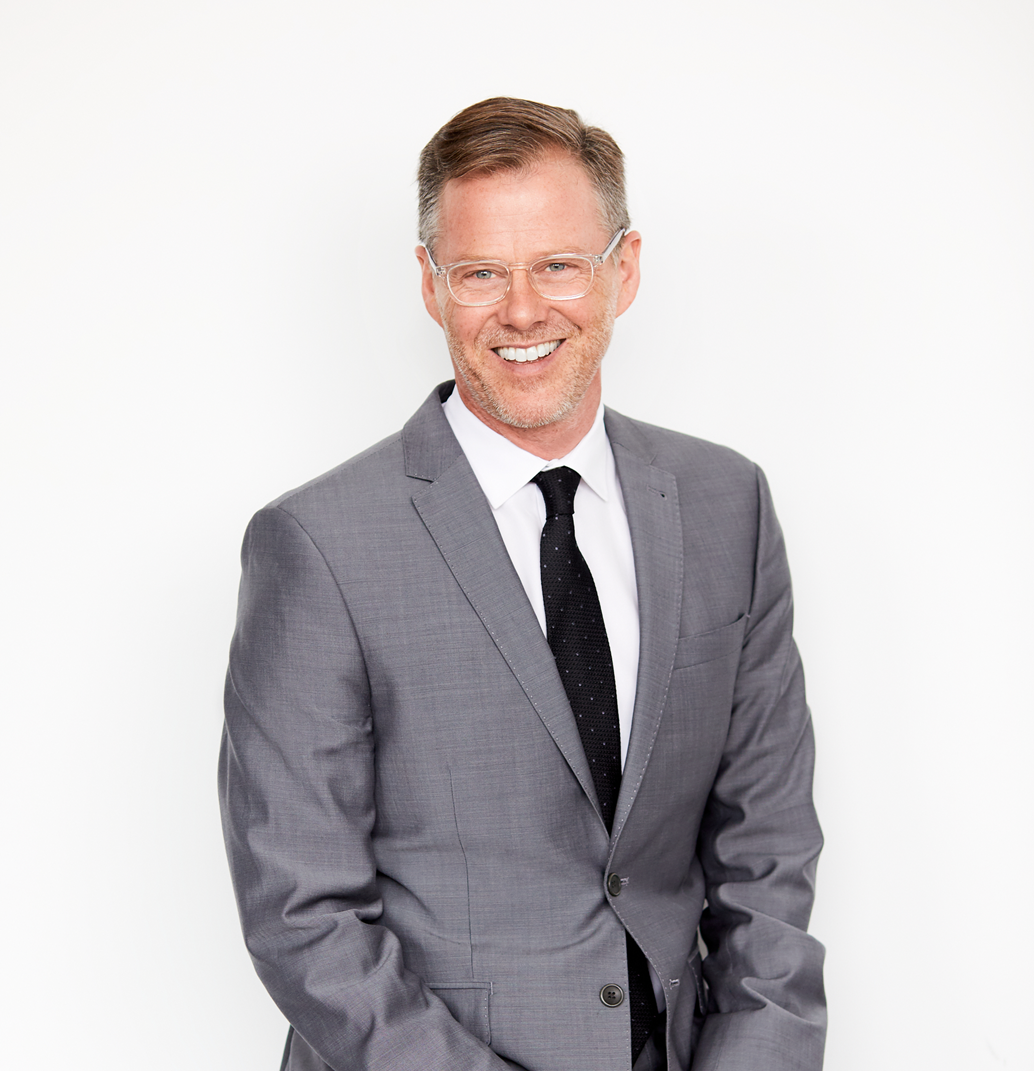 Mark Johnson
DIRECTOR
Mark Johnson is a strategic advisor, board member, and executive coach who has worked with Australian technology companies for over ten years both in the US and across Australia.
Having worked in and with the venture capital community in Silicon Valley for the last two decades, Mark has a track record of building businesses and teams. With experience from early-stage start-ups to Fortune 500 companies across the United States, Europe, and Asia Pacific, Mark brings a global perspective on business, entrepreneurship, and product development. Mark has served in both operating and director roles in technology companies from pre-funding stages through IPO and acquisition.
Mark was CEO of SkyPilot Networks (acquired by Trilliant), a carrier-class wireless broadband systems provider and an Associate Partner at Mobius Venture Capital (SOFTBANK) with a focus on mobile and software infrastructure. Prior to that, Mark directed product strategy at Preview Systems (acquired by Aladdin Knowledge Systems), a pioneer in the field of digital rights management and content distribution and spent 10 years at Apple in a succession of technical, marketing, and international management roles building platform ecosystems.
Sue Dahn
DIRECTOR
Sue Dahn brings over 25 years of investment specialist experience to the Board having founded in 1998 the Melbourne private investment advisory practice of Pitcher Partners. Sue acts as investment advisor to not for profits, educational institutions, government bodies, membership and industry associations. In addition, Sue has served as Investment Committee Chair for ESS Super, AGEST Super, MTAA Super, Spirit Super and is currently the Investment Committee Chair at HESTA Super. She also currently serves on the boards of RMIT, Australian Communities Foundation and Victorian Traditional Owners Funds Limited. Sue is a graduate of the University of Melbourne, FINSIA, AICD and the Governance Institute.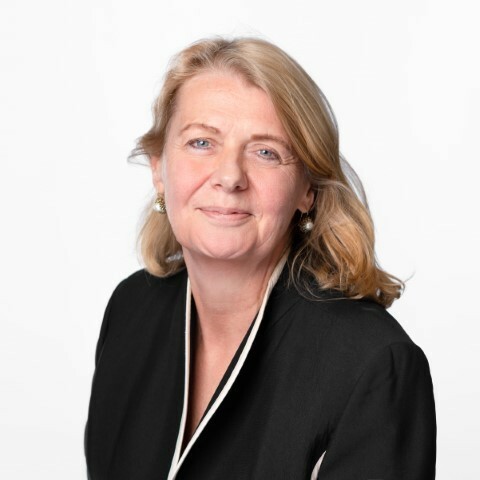 Sandra (Sam) Andersen
DIRECTOR
Sandra Andersen is an experienced non-executive director with a diverse background founded on deep experience in financial services, health and technology companies. Sam's executive industry experience covers financial services, digital technologies, healthcare, bio-technology, funds management, transport and agribusiness. Sam is also Chair of the Australian Packaging Covenant Organisation Limited, Beyond Bank Australia Limited, Agriculture Victoria Services Pty Ltd, and the Audit and Risk Committee for Victoria Police, a director of Secure Electronic Registries Victoria, and VicRoads.
Sam holds a Bachelor of Laws and is a Certified Practicing Accountant, a Fellow of the Australian Institute of Company Directors, and a Fellow of FINSIA.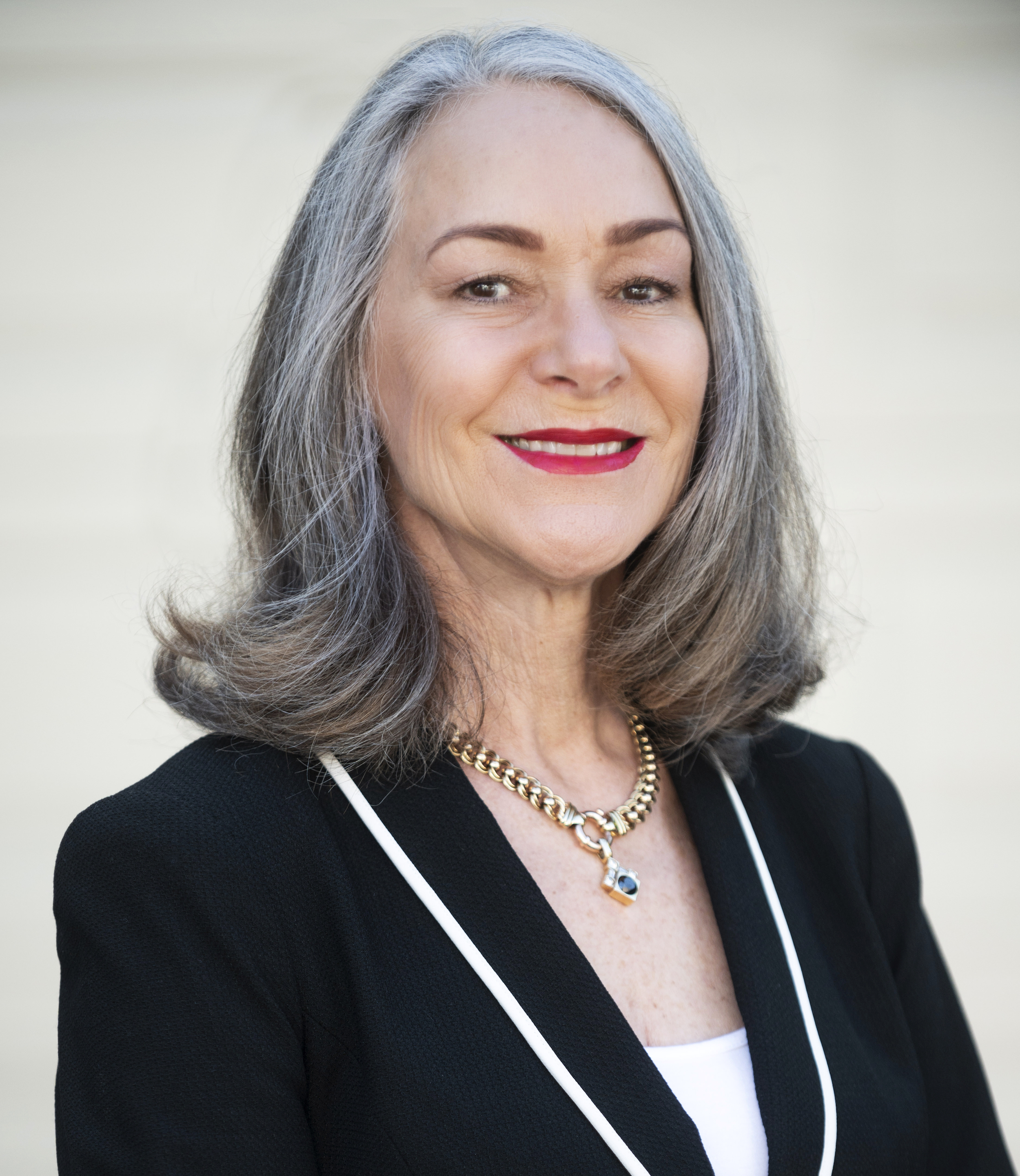 Kee Wong
DIRECTOR
Kee Wong is an entrepreneur, investor, advisor and Non-Executive Director with a background and qualifications in engineering, Information technology and Business.
In 1999, Kee founded e-Centric Innovations – an IT/Management consulting firm that is still operating successfully in Australia, Malaysia and Singapore. Since then, Kee has started and invested in other businesses globally.
Kee has a number of Board positions, including ASX 100 companies Carsales.com and InvoCare. Kee is a Board member for the Australian Energy Market Operator (AEMO), Nomura Research Institute in AUSTRALIA, and the Walter and Eliza Hall Institute of Medical Research (WEHI). Kee is also a member of the Advisory Board of ANU Centre for Asian-Australian Leadership and Swinburne University's Committee for Technology, Innovation and Value Creation.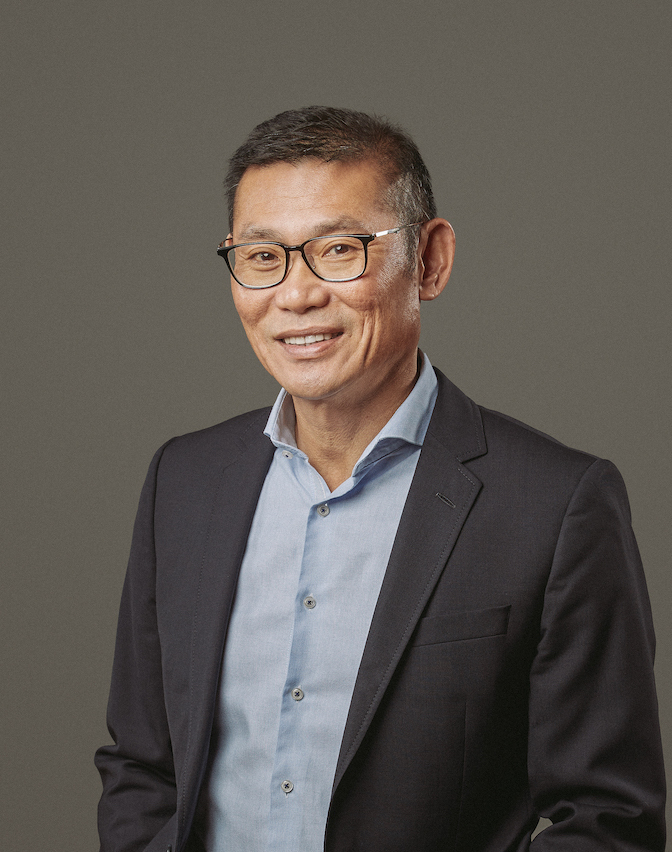 Grant Dooley
CEO
The Breakthrough Victoria CEO is Mr Grant Dooley, an experienced international funds manager.
Grant commenced in the role in November 2021, returning to his hometown of Melbourne from Singapore where he formerly headed ARA Infrastructure, managing public and private investment across the Asia-Pacific region. Grant was previously an Executive Director and Head of Asia for Hastings Funds Management.
Prior to working in funds management, Grant had a distinguished career as a trade official for the Department of Foreign Affairs and Trade, including two years as the Australian Consul General in Guangzhou, southern China from 2010-12.
"We can respond to complex challenges and make a real impact by investing in innovation with commercial potential."
Lauren Morrey
CHIEF OPERATING OFFICER
Lauren is an accomplished Executive, responsible for corporate business functions including finance, corporate risk and compliance, IT systems and services, and people and culture.
She has a successful track record of commercialisation of innovation from her time in the innovation labs of NAB and ANZ, and brings extensive leadership experience from across the innovation, banking, startup and government sectors to ensure our processes, systems and procedures meet the needs of the company's growing and changing operational environment.
Lauren holds a Master of Business Administration from Melbourne Business School.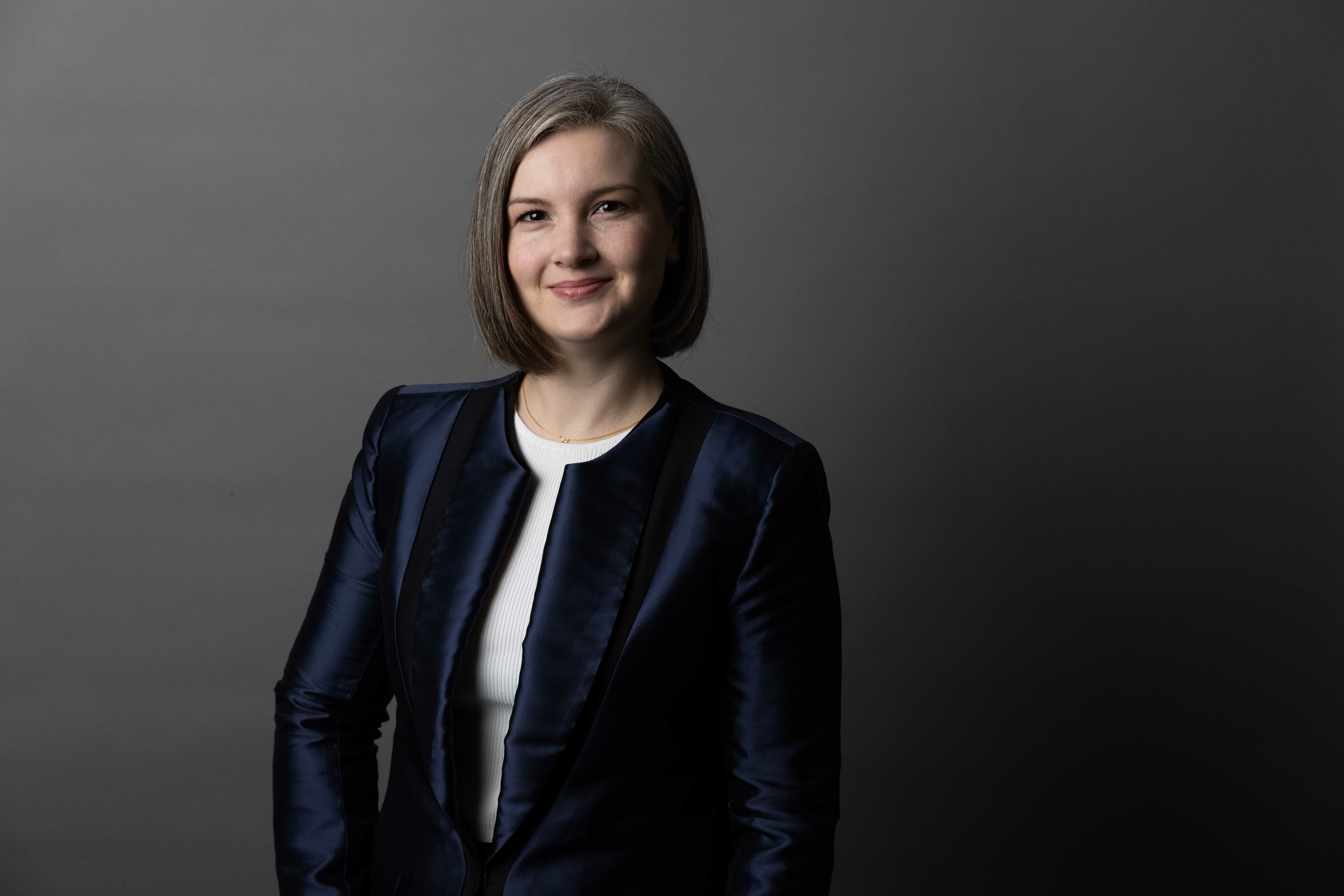 Rosemary Peavey
GENERAL COUNSEL & COMPANY SECRETARY
Rosemary is a senior legal and governance executive, predominantly working in the private sector in professional services, engineering and agricultural companies. She has extensive experience in advising the C Suite, boards and board chairs across a broad range of legal, commercial and governance issues. Rosemary graduated in law at Monash University with honours and is a fellow of the Governance Institute.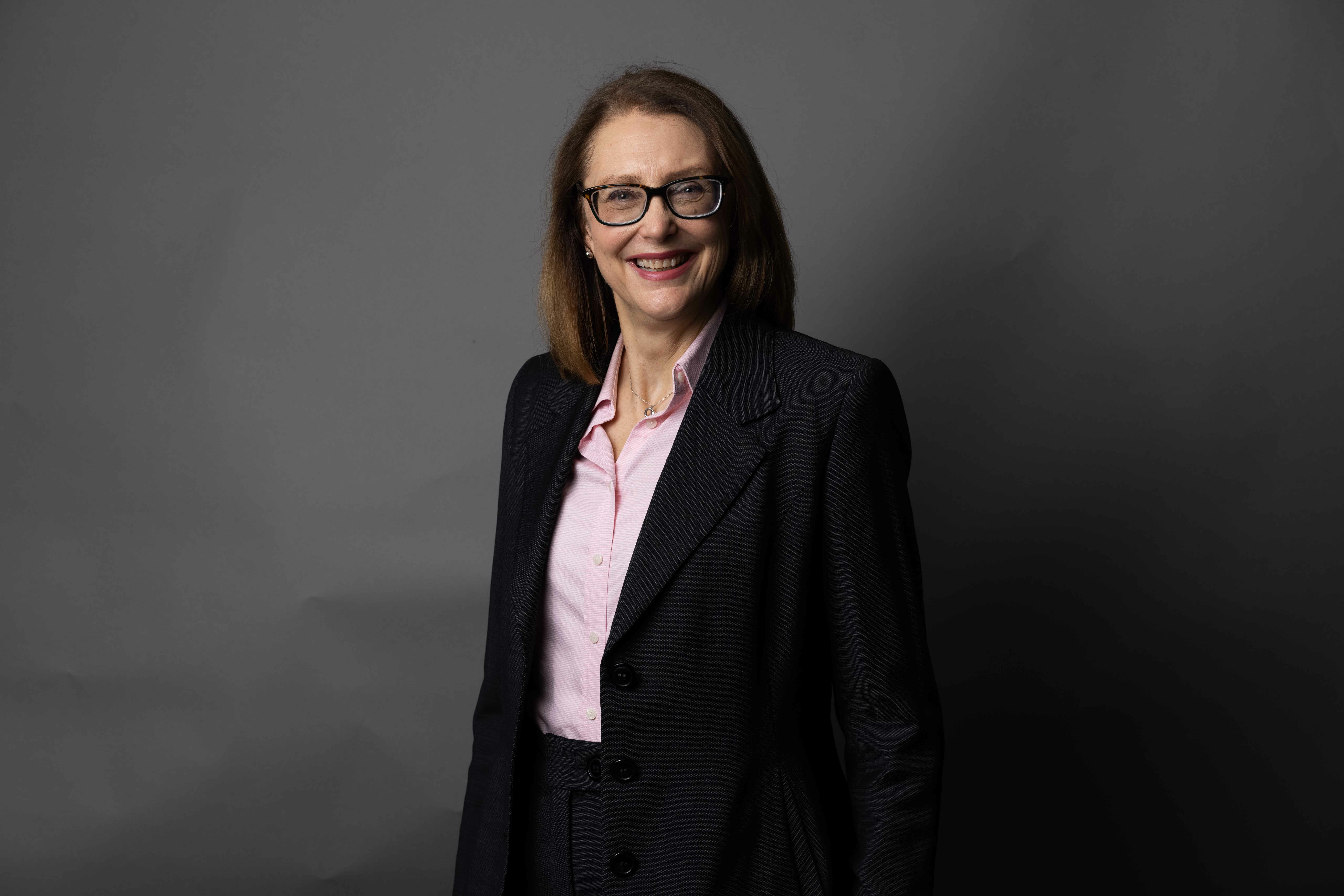 Sally McCutchan
EXECUTIVE DIRECTOR, PORTFOLIO MANAGEMENT
Sally is responsible for Breakthrough Victoria's portfolio management across all five priority sectors. Prior to joining Breakthrough Victoria, Sally was a founding partner and the inaugural CEO of Bridges Australia, an affiliate of a global leader in impact investing, Bridges Fund Management.
With extensive experience in finance, funds management and strategy, Sally has spent many years working in and understanding Asia Pacific markets in senior roles at Accenture, JP Morgan Investment Management and SBC Warburg (now UBS).
Sally holds a Bachelor of Economics and a Graduate Diploma in Accounting and Finance from Monash University and was recognised in 2020 with an Order of Australia award for her work in ethical investment. She is also a Certified Practicing Accountant (CPA) and a member of the Australian Institute of Company Directors (GAICD).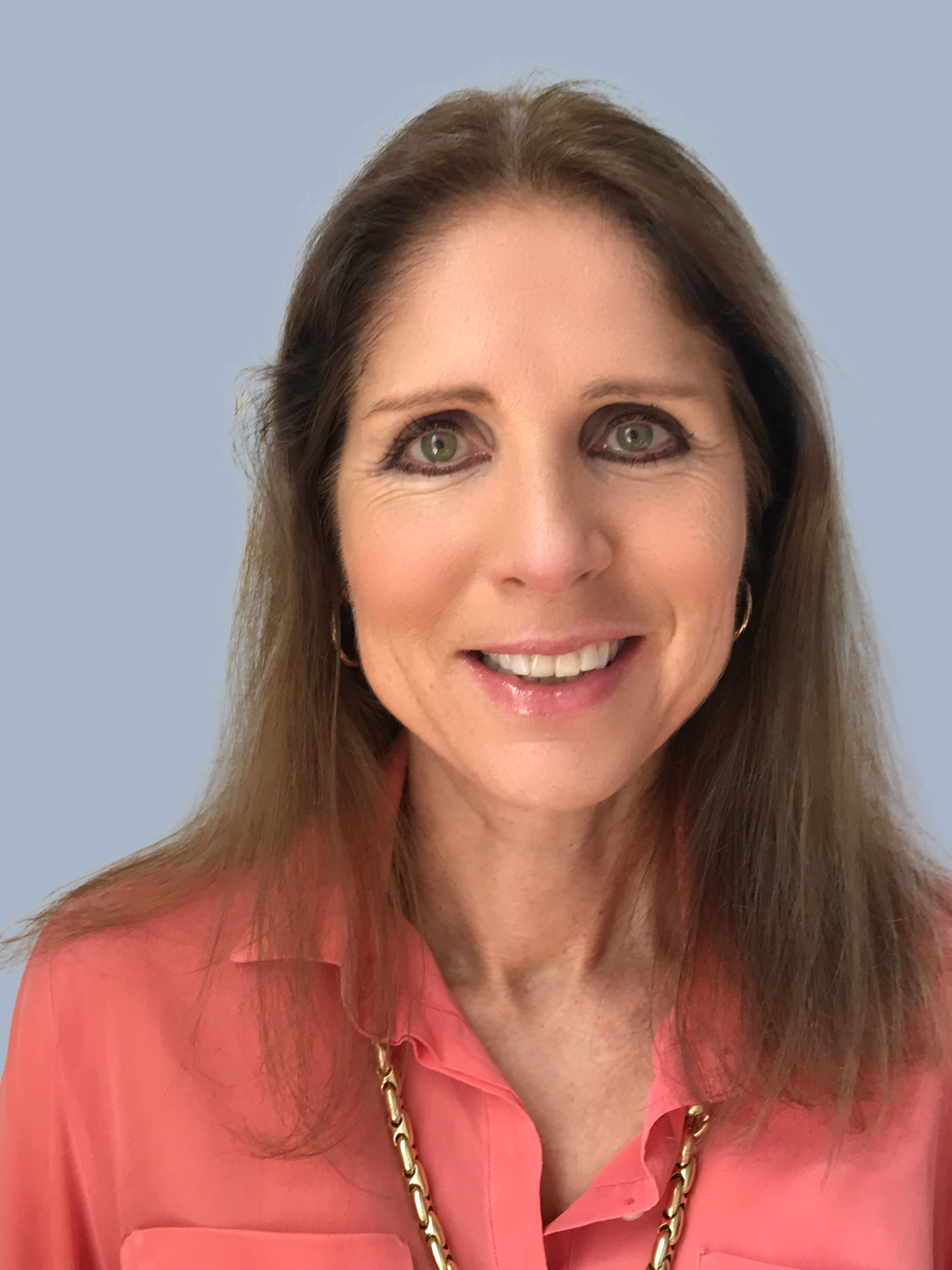 Brett Mitsch
EXECUTIVE DIRECTOR, GROWTH CAPITAL
Brett is responsible for sourcing and investing in later stage investment opportunities, bringing over 30 years' experience in funds management, mergers and acquisitions, sustainability and civil engineering. Having worked in multiple top tier investment banks across the USA and Australia, Brett has also previously set up and run his own consulting firm advising on sustainability and corporate finance.
Brett is the holder of two masters degrees (MBA in finance from the University of Melbourne and Engineering Science from Monash University) and an undergraduate honours degree in civil engineering from Monash University. He is also a Member of the Institution of Engineers, Australia and Australian Institute of Company Directors (GAICD).

Cameron Harrison
EXECUTIVE DIRECTOR, STRATEGY & CORPORATE AFFAIRS
Cameron Harrison is responsible for the Strategy and Corporate Affairs for Breakthrough Victoria, with over a decade's experience managing difficult public policy challenges for both the public and not-for-profit sectors.
Cameron brings with him a broad array of skills and experience from stakeholder management, communications, strategy and economic analysis.
Prior to joining Breakthrough Victoria, Cameron was Director of Policy in the Victorian Premier's Office. He has worked for the Grattan Institute with his work there focusing on energy, housing and budget analysis. Cameron also has a Master of Economics and is a keen surfer.